Eat to the beat; how to whip eggs
Devo's performing tonight.
There's a lot of misinformation out there on whipping eggs, but I found a video that comes closest to getting it right.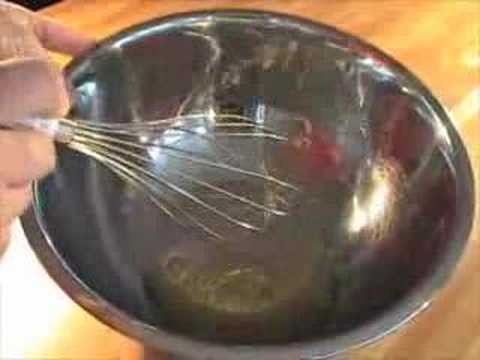 One tip to add: Eggs separate more easily when cold, but egg whites whip faster and higher when they're at room temperature.
Two quibbles: What gets in the way of whipping egg whites is not yolk protein but fat, and whipping by hand isn't tiring at all. Suck it up, buttercup.
---
---